Exploring Maker Faire Rome 2023: My Journey Through the Wonderland of Innovation
Maker Faire 2023 ignited my STEM passion, IoT insights, and valuable startup connections. An innovation must-see! #MakerFaire
I'm absolutely thrilled to share that I had the incredible opportunity to visit Maker Faire 2023, and it was truly exciting experience!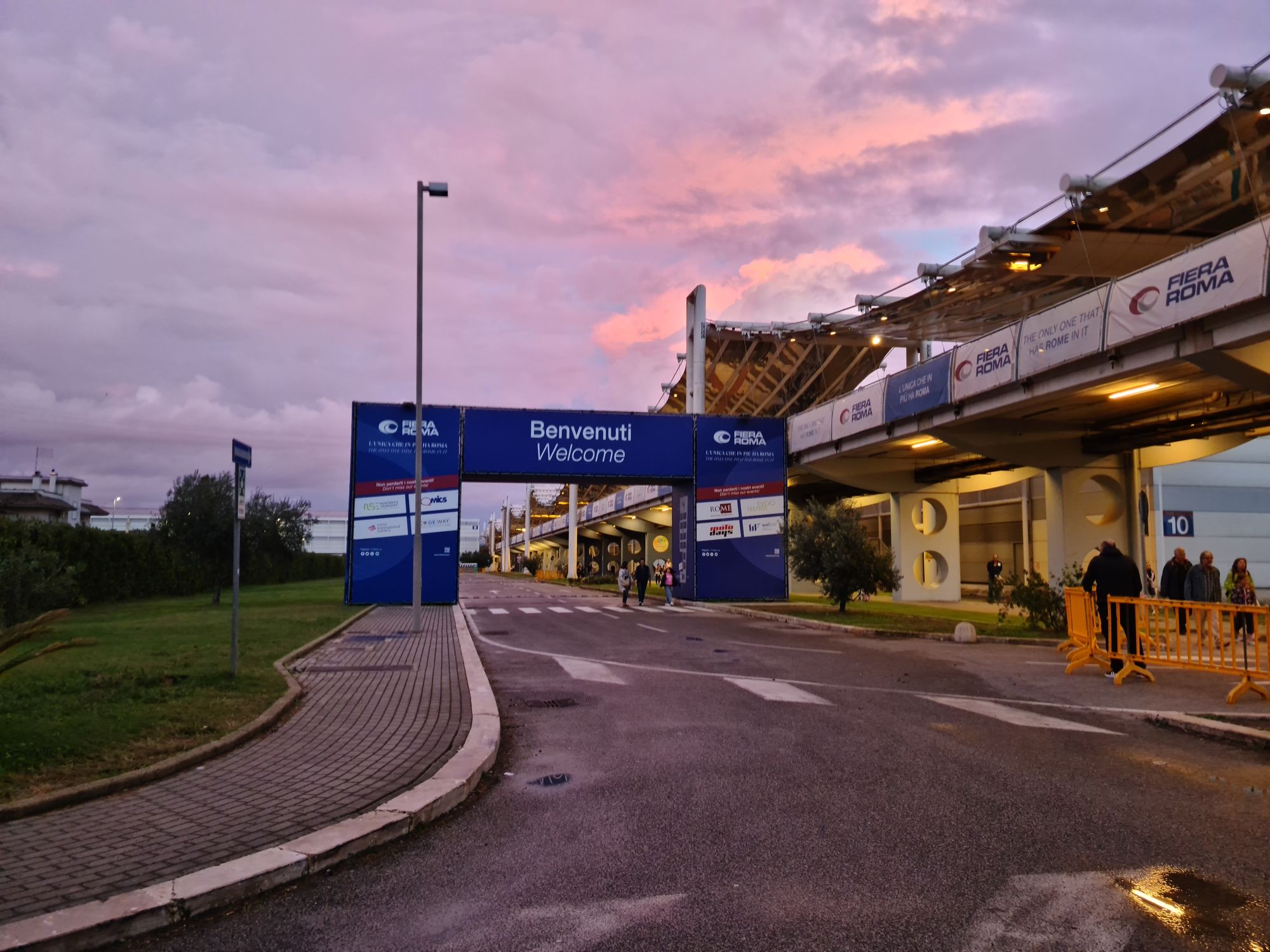 Now, for those who might not be familiar with Maker Faire, let me tell you, it's an adventure you wouldn't want to miss. And just so you know, I'm not here as part of any sponsorship or promotion; I'm simply a passionate maker who found incredible inspiration at Maker Faire. This event reignited my enthusiasm for all things STEM and allowed me to fully immerse myself in my element, surrounded by like-minded individuals whose passion and support were nothing short of amazing.
A Showcase of Ingenious Creations
Maker Faire is a gathering of ingenious minds and creators who unite to exhibit their remarkable projects. It's an opportunity to engage with brilliant individuals and witness the cutting-edge advancements in various fields. Whether you're into mechanics, electronics, robotics, or computer science and engineering, Maker Faire is an essential event that every imaginative engineer or STEM student should attend at least once in their lifetime.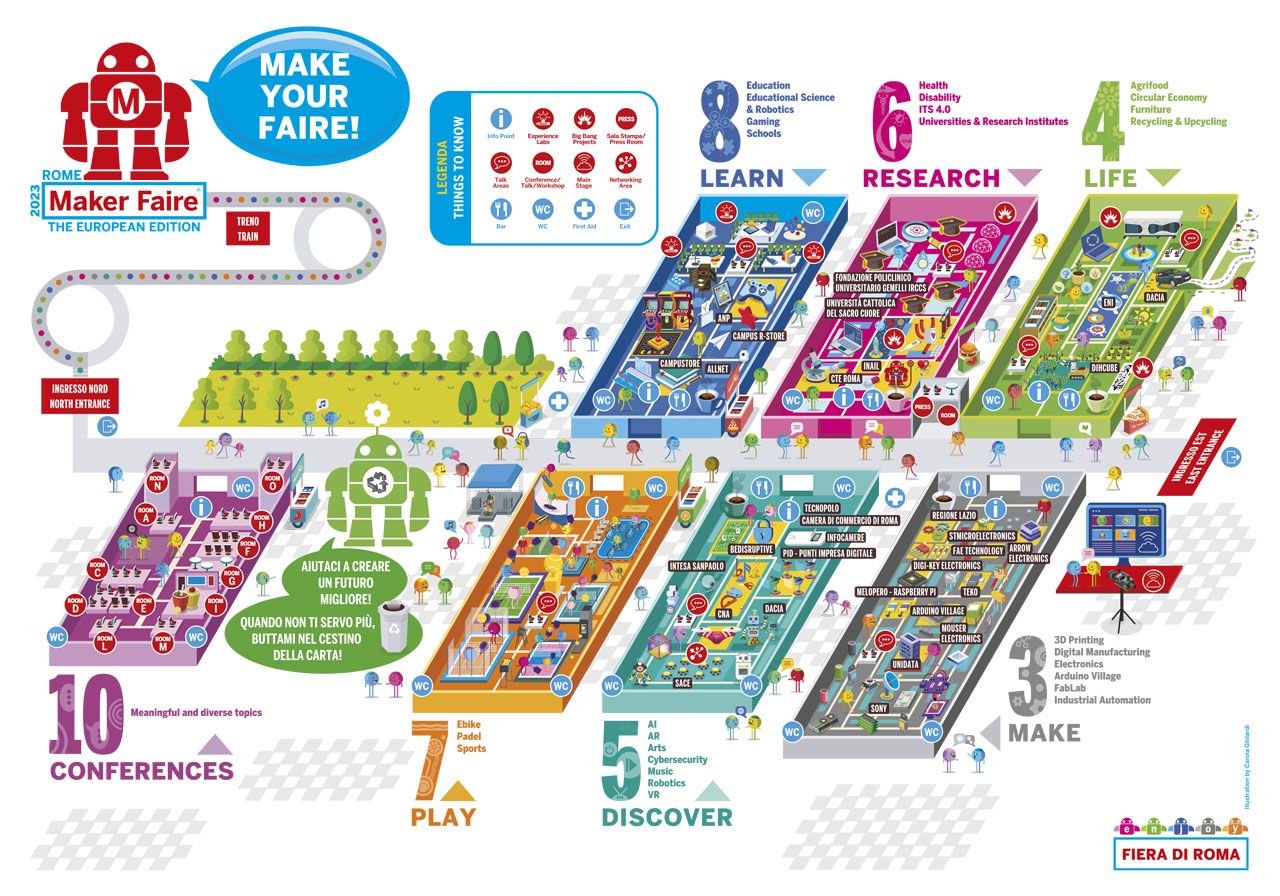 One of the standout features of Maker Faire 2023 was the impressive variety of exhibits on display. From intricately crafted mechanical sculptures that appeared to breathe life, to complex electronic installations that challenged our understanding of technology, the event unfolded as a trove of creative ingenuity. I had the privilege of witnessing 3D printers in action, with Prusa and Bamboo Lab among the many. Additionally, I was amazed by futuristic sculptures crafted from ceramic and plastic, the latter ingeniously repurposed from recycled fishing lines (a shoutout to https://www.3dwasp.com/ for their eco-friendly contributions).
The event celebrated creativity in every conceivable form, with CNC cutting, captivating exhibits from ESA (European Space Agency) and ASI (Associazione Spaziale Italiana), cube satellites (CubeSats) developed by prestigious Italian universities like Polito, Pisa, and others, high-speed racing cars, NAO robots engaged in competitive soccer matches, breathtaking 3D visualizations, and technological marvels applied to the field of kinematics. The sheer magnitude of innovation on display was nothing short of extraordinary.
Game Jam: A Burst of Creative Passion
A captivating Game Jam unfolded during Maker Faire 2023, inspiring young, creative minds to dive into the world of game development. These talented individuals were tasked with creating a game in just three days, showcasing their determination and unwavering passion. A terrific idea!
The event was not only about gaming but also a platform to encourage the younger generation to embrace a creative mindset and consider joining the Accademia Italiana del Videogioco (Italian Academy of Video Games), known for crafting engaging games and VR experiences that will shape the future. To learn more, visit https://makerfairerome.eu/it/incontra-laccademia-italiana-del-videogioco-nellarea-learn-di-maker-faire-rome-2023/.
Community and Collaboration:
Maker Faire isn't just an event; it's a vibrant community where collaboration thrives. I observed teams of like-minded individuals coming together to solve complex problems, and individuals from various backgrounds sharing their expertise to overcome challenges. It was evident that this event fosters a sense of unity among creators, where the collective goal is to push the boundaries of innovation. Maker Faire is more than just a showcase; it's a hub of collaborative spirit and shared enthusiasm.
Inspiring Encounters: Conversations with the Makers
What truly sets Maker Faire apart is the opportunity to engage with the makers themselves. I had the privilege of conversing with enthusiastic engineers, inventors, and artists who were more than eager to share their knowledge and passion. These interactions allowed me to gain valuable insights into the intricacies of their projects and the underlying ideas that fueled their creativity. These makers ranged from humble garage-based projects with limited resources to financially-funded mind-bending creations. Whether it was a startup or just individual makers, I thoroughly enjoyed engaging in discussions about the mechanics of self-balancing robots, the fascinating world of IoT peripherals, and the intricate details of open-source electronics projects. These conversations not only ignited my inspiration but also enriched my knowledge base.
Furthermore, I had the pleasure of exploring topics like quadrupeds, high-precision robotic arms, and rovers designed for extraterrestrial exploration, delving into the cutting-edge of robotics and space technology. Maker Faire 2023 was an education and inspiration hub like no other.
Igniting My IoT Passion and Forging Valuable Connections
Additionally, Maker Faire 2023 provided me with invaluable insights and inspiration for my own endeavors in the world of IoT (Internet of Things). Many of my current projects are centered around this field, with a significant focus on the versatile ESP32 platform. It was truly impressive to see how many makers are harnessing the power of platforms like this to create innovative and intelligent solutions. Conversations with startups at the event gave me a deeper understanding of how and why they embarked on their entrepreneurial journeys, shedding light on the challenges and triumphs they encountered along the way. I also had the privilege of establishing valuable contacts that may prove useful in my career down the line.
Moreover, Maker Faire offered a unique opportunity to witness the existing landscape of innovation, revealing both the problems faced and the solutions proposed. It was an eye-opening experience, equipping me with a greater appreciation for the diverse range of technologies and ideas that are already shaping the future. With such a wealth of knowledge and inspiration gained, I eagerly await Maker Faire 2024 with anticipation.
A Global Celebration of Creativity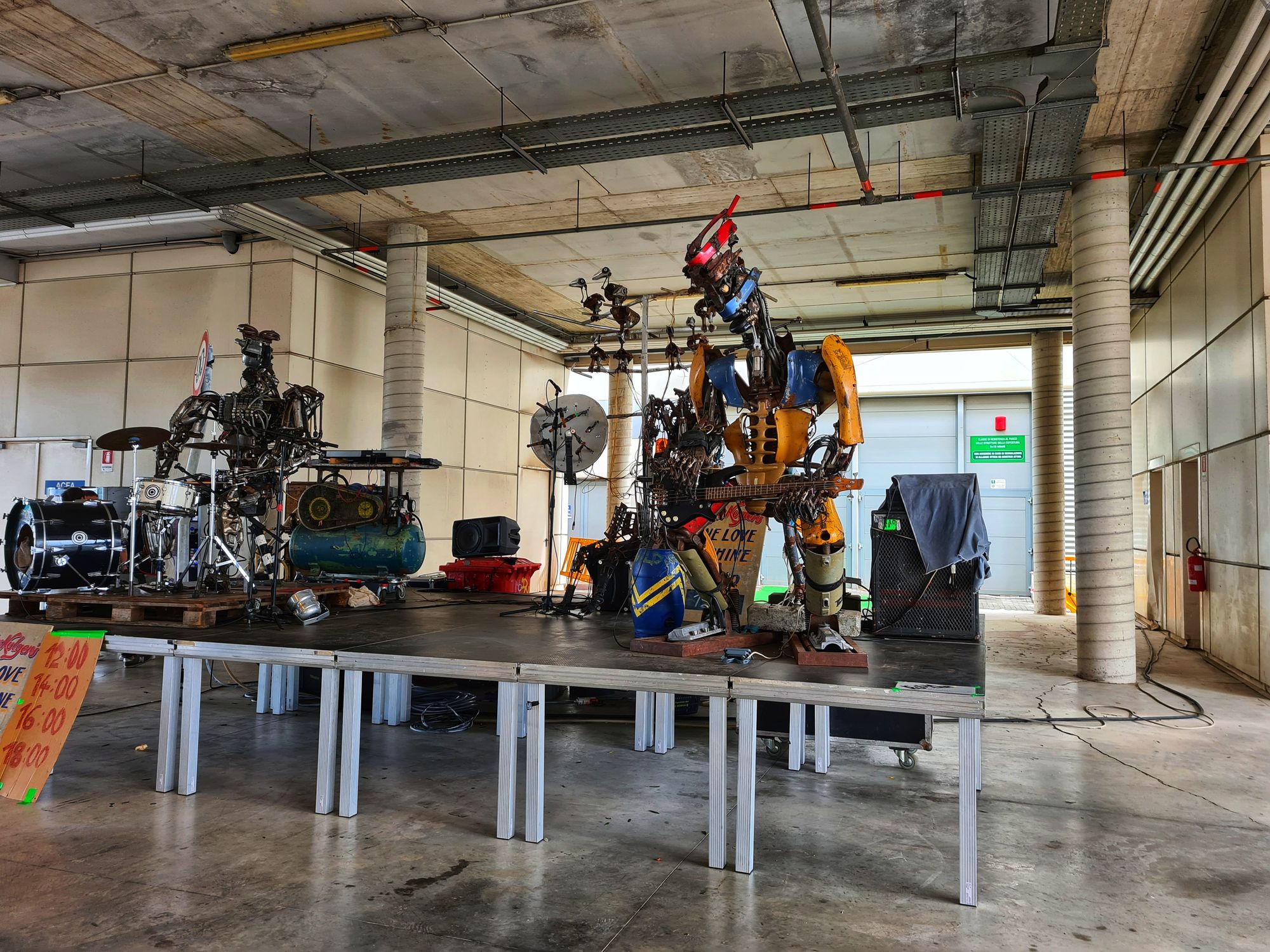 Maker Faire was an unforgettable experience that left me not only proud of being part of a community of innovators but also excited about the future possibilities of human creativity and technology. It's an event that fosters inspiration, collaboration, and a deep appreciation for the limitless potential of our ingenuity. If you are passionate about innovation and creativity, visiting Maker Faire is an absolute must. People of all ages come together, and the interactive exhibits dedicated to electronics make it incredibly fun. Moreover, if you have ideas you'd like to bring to life or commercialize, you'll find the right people and resources to help you on your journey.
Join the Maker Faire Movement
What's even more exciting is that Maker Faire is a worldwide event, so wherever you are in the world, there's likely a Maker Faire near you. I encourage you to check when the next one is scheduled in your region and embark on your own adventure into the heart of innovation. It's an experience that will leave you inspired, informed, and deeply connected to a global community of makers and creators. To find a Maker Faire near you, visit https://makerfaire.com/globalfaires/.